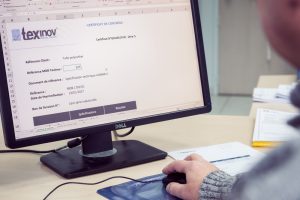 Over the course of many months, MDB Texinov® teams have mobilized to prepare the certification audit for the ISO 13485 version 2016 standard.
The evolution of the standard was important, the company has taken the measure of the constraints and committed all its energy to make an inventory of its Quality Management in the medical field.
In order to qualify for this new certification, everything has been reviewed in detail, improved and / or completed in order to achieve in July 2019 the official obtaining of the ISO 13485: 2016 Certificate on medical devices by MDB Texinov®.
A significant increase that once again values ​​the commitment of quality and rigor that the company wishes to grant and maintain for all these customers in the medical field.