Innovation in dermatology: FLUXMEDICARE® V2 is a medical device for actinic keratosis treatment by photodynamic therapy.
Actinic keratosis causes pre-cancerous skin lesions which often appear after a long sun exposure without protection. A photosensitizer cream smeared on the area to treat and activated by the light emitting from the textile of FLUXMEDICARE® V2 device during 2 hours and half.
The FLUXMEDICARE® V2 medical device is an innovation which greatly improve the actinic keratosis treatment by PDT with numerous advantages:
Almost painless treatmentfor the patient: no burn sensation, no heat sensation,
Improved patient comfort: no protection needed, sitting posture which makes reading or talk possible,
Dermatologist or practitioner time optimized: easy-to-use thanks to a preprogrammed treatment,
Homogeneous light emitting technology for an with equal light intensity on treated skin area,
Flexible luminous textile anatomically shaped to the patient (Patent WO2016097524).
The FLUXMEDICARE® V2 medical device made up of a flexible knitted textile with optical fibres (different accessories/sizes available) connected to a light emitting laser source.
The treatment of actinic keratosis with the Photodynamic therapy device (PDT) FLUXMEDICARE® V2 is a Class-IIa medical device having CE marking: CE-0086.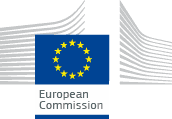 "THE FLUXMEDICARE® DEVICE IS THE RESULT OF A DEVELOPMENT, AS A PART OF THE EU-PROJECT «PHOS-ISTOS» (FP7-CIP-ICT-PSP-2013.3.5), IN COLLABORATION WITH INSERM OF LILLE (U 1189), THE UNIVERSITY HOSPITAL OF LILLE AND THE KLINIKUM VEST OF RECKLINGHAUSEN."
> For any price or technical information on the FLUXMEDICARE® V2 device, please visit the dedicated website on the following link.
> Further information on our luminous textiles for Phototherapy? Follow the link.
FLUXMEDICARE® is a registered trademark of MDB Texinov®. In accordance with the European directive 93/42 CEE, the FLUXMEDICARE® system for Photodynamic Therapy is a Class-IIa medical device. CE Marking CE 0086. These medical devices are intended to treat fine and non-pigmented actinic keratoses (grade OLSEN 1 and 2). MDB TEXINOV® 56 route de Ferrossière F-38110 La Tour du Pin. Read the package leaflet carefully before use.